À MON SEUL DÉSIR BOOK
Loading …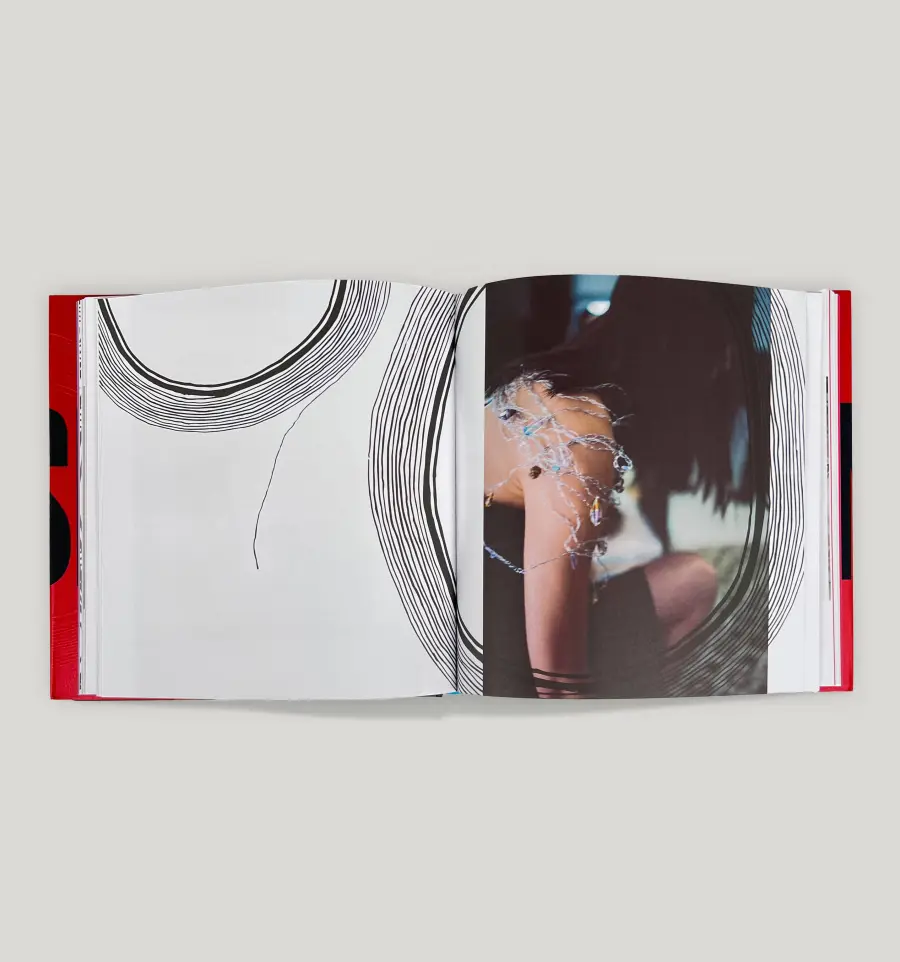 Photography and Illustrations by E-WAX
Art direction and Design by Daniel Sansavini
Published by Kiko Kostadinov
"À Mon Seul Désir", by Japanese artist and photographer E-WAX (b. 1989, Tokyo, Japan), is the first photographic monograph capturing the lead up and documentation of the first Kiko Kostadinov Womenswear show held in Paris in September 2022.
The 176 page hardcover book chronically marks the visual count down and everyday goings on in the London design studio and the Paris show venues - capturing the energy around those spaces and within both cities.
E-WAX's illustrations occasionally meet the photos on the page - framing and graphically marking time. This visual essay is art directed and designed by Daniel Sansavini.
The Kiko Kostadinov Womenswear Spring/Summer 2023 show was lead by Laura and Deanna Fanning and worked with a Parisian based team of creatives including styling by Imruh Asha, hair by Olivier Schawalder and beauty by Cécile Paravina.
We thank the Kiko Kostadinov studio team in the making of these images. "À Mon Seul Désir" is published in an edition of 500.
UK VAT tax is deducted automatically at checkout. Local duties and taxes will be customer responsibility. ALL SALES ARE FINAL.